Welcome to Bell Pharmacy in Ottawa
Located at 737 Gladstone Ave. between Bronson Ave. and Booth St., Ottawa's Bell Pharmacy has been providing exceptional service since 1984. With four pharmacists on staff, we are happy to help you 7 days a week, 365 days a year. Our staff is diverse and we can communicate in various languages such as English, French, Armenian, Arabic, Serbian, Italian, German, Vietnamese, Somali, and Bulgarian.
We look forward to meeting you and assisting in any way we can.
Servicing the Ottawa Community Since 1984
Recently renovated, Bell Pharmacy is now wheelchair accessible and holds 9 parking spots at the rear of the building. We pride ourselves on providing exceptional services such as accepting new patients, disposing of used medication, taking part in the Methadone Maintenance Program and engaging in the city's Black Box Project to dispose of used needles.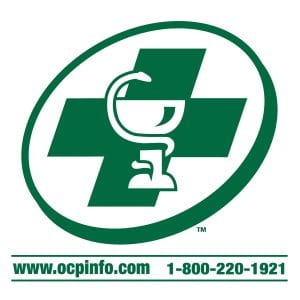 Ownership: A.M. Boghossian Drugs Ltd
Accreditation Number: 23960
Designated Manager: A.M. Boghossian
NOTE: If you are sending a prescription or other documents through email, please call to confirm receipt of email. Kindly bring in the original document when picking up online submitted prescriptions.
In addition to filling prescriptions, we also offer other
free services

such as:
Patient counselling
Flu shots
Review of medication profile
Blood pressure monitoring
Med-checks covered by Ontario Health Insurance Plan (OHIP) (in pharmacy, at-home visits, diabetic care)
Monthly clinic days (ex: sun awareness, osteoporosis scanning, diabetes, etc.)
Filling of weekly dosages
Automated dial-in refills – application available
City-wide delivery
We also carry a wide range of products such as over-the-counter medications, nutritional health products, natural health products, vitamins, health and beauty products, cosmetics, confectionery and soft drinks, greeting cards, home health care and incontinence products, and photocopying service.

Please click here to see our monthly flyers with product specials and our pharmacy promotions!